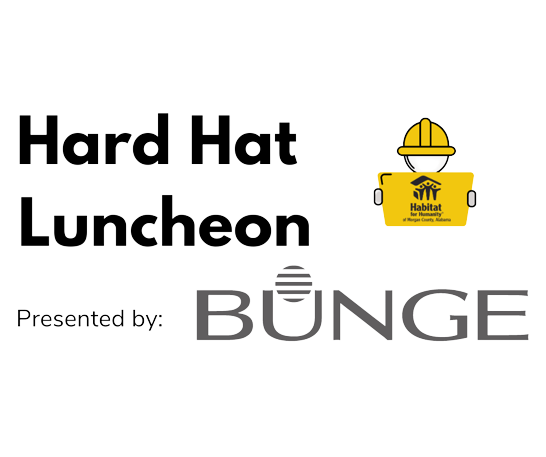 "Bringing people together to
build homes, communities, and HOPE!!"
The Hard Hat Luncheon raises critical funds for individuals and families to obtain homeownership and provides a pathway to create stability for families and communities.
This fundraiser promises to be an inspiring and enjoyable event, bringing together prominent community leaders, philanthropists, and individuals who share a common vision of creating a world where everyone has a decent place to live.
Together, with our common goals of building a better community, advocacy for financial education, and turning dreams into a reality, we can help others reach their dreams of affordable homeownership.
If you have questions on how you can provide community and hope through affordable housing, please email development@morganhabitat.org or call 256-340-9609, ext 227.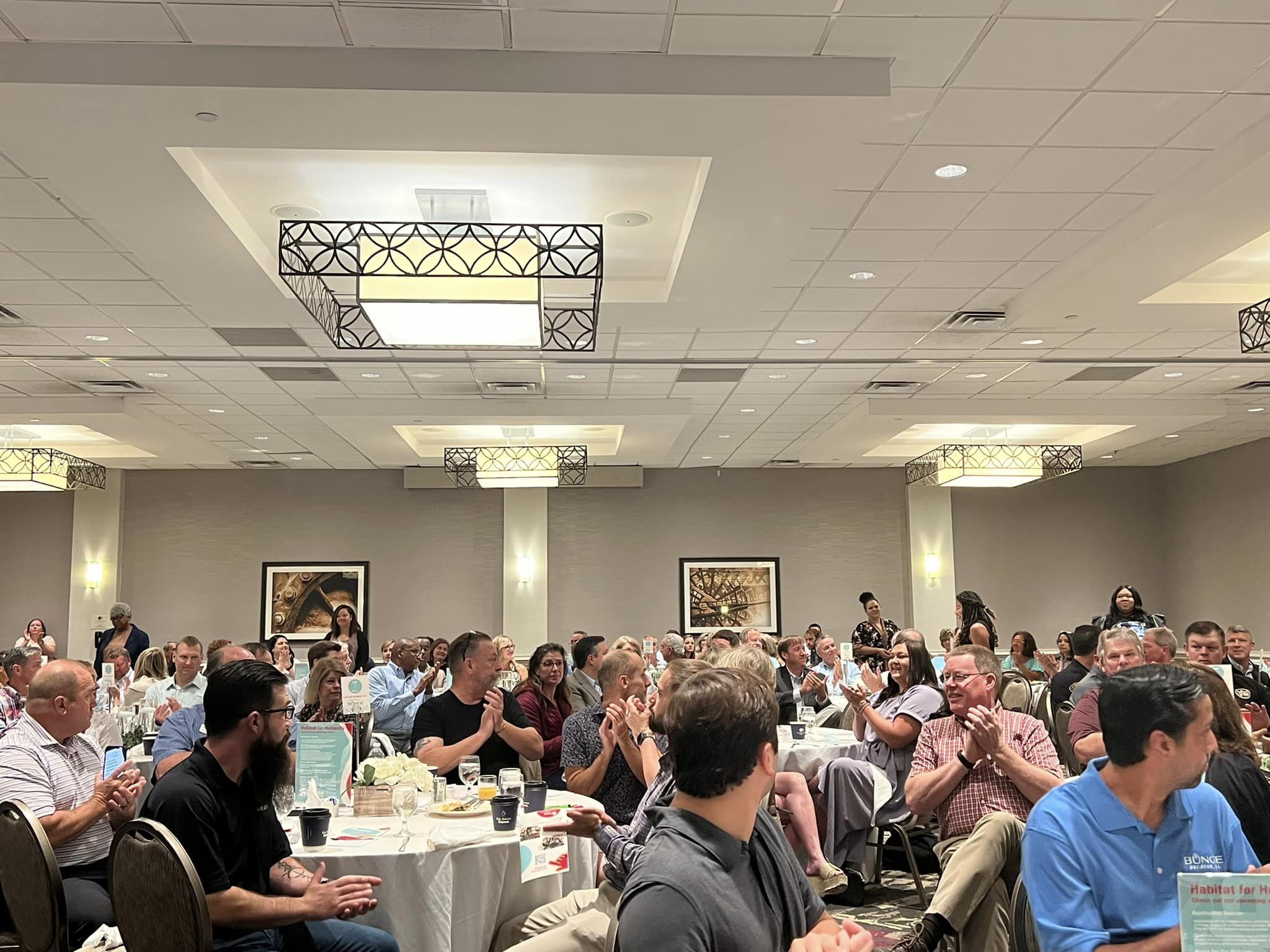 We hosted over 160 guests last year. This event was so successful with the help of our program leaders; Leonard Morris was the Emcee, Lydia Beck tested our Habitat IQ and gave an affiliate update, and Jordan Lybrand was our guest speaker.